Many organizations are implementing new initiatives to allow for better social distancing. While some businesses have been able to allow for work from home opportunities, others have had to drastically change how they operate. When speaking to the transportation industry, new and innovative forms of technology can be used to maintain social distancing. In fact, new technology can help allow for contactless interactions between colleagues within the transportation sector. Below we discuss how many fleets are able to do this by using three tech-solutions. 
Using Digital Forms And Work Order Technology To Maintain Social Distancing 
When a driver arrives at their destination, they often require certain forms and paperwork to be completed. With a large focus put upon staying distant and limiting unnecessary contact, fleets must implement tools that allow them to complete the work in a digitally-distant way. This will help ensure that paperwork, pens, or other items that are exchanged between drivers, fleet managers and other personnel is reduced. 
One option is to implement digital or electronic work orders and forms. Doing so will allow drivers to fill out digital paperwork, electronically send receipts and even obtain e-signatures when required. Reducing the possibility of germs spreading from one individual to another. In fact, with this type of information sent electronically, fleets have even been able to improve their productivity, efficiency and reliability as forms and paperwork can be completed fast and submitted instantly. One solution that highlights these features is ZenduWork, a digital all-in-one dispatching software. It not only allows dispatchers to digitally dispatch drivers, but it embodies route and workforce management features. Specifically, add-on's like auto-form submissions and e-signatures that were mentioned above as being essential for contactless deliveries to happen.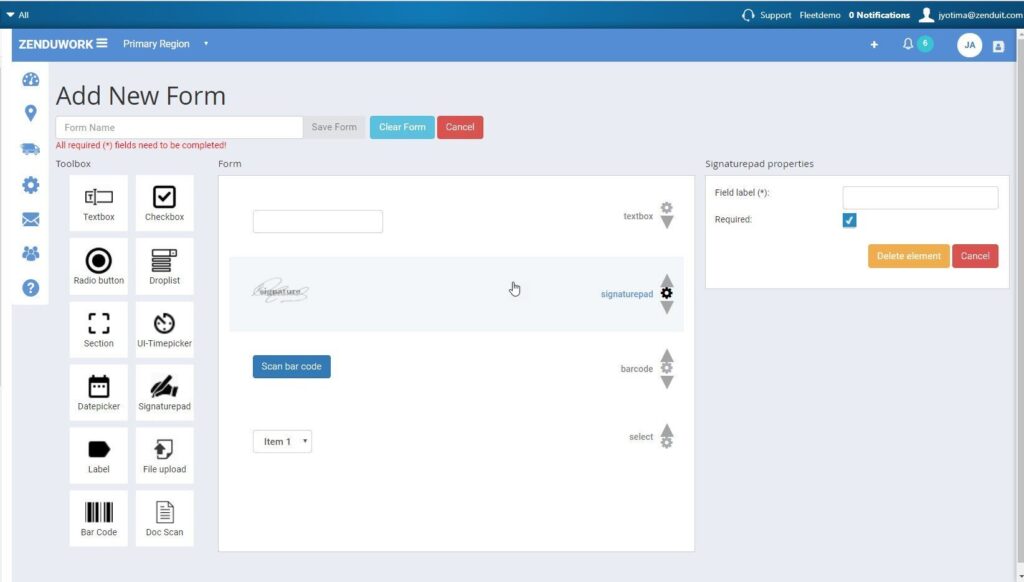 Technology To Maintain Social Distancing While Conducting Training
Since many driver-based operations are still required during this time, organizations can't allow for training or safety checks to be missed. Doing so will only allow for possible poor or risky driving behaviors to continue, putting all drivers on the road at risk. So, to ensure that safety is kept, fleets must continue with scheduled training and skill assessments while maintaining social distancing. To do this, fleet managers must use tools that allow for them to be inside the cab, without physically being beside the driver. 
Fleet Camera Solutions 
With social distancing remaining a top priority for everyone, fleets are looking for alternative ways to allow for work to be completed. When it comes to skill assessment, many are turning to visual recording tools that monitor what is happening while drivers are on the road. Specifically, camera solutions that can be installed not only in-cab to face the road ahead, but on the exterior of the vehicle to view surroundings as well as in-cab to show the driver behind the wheel.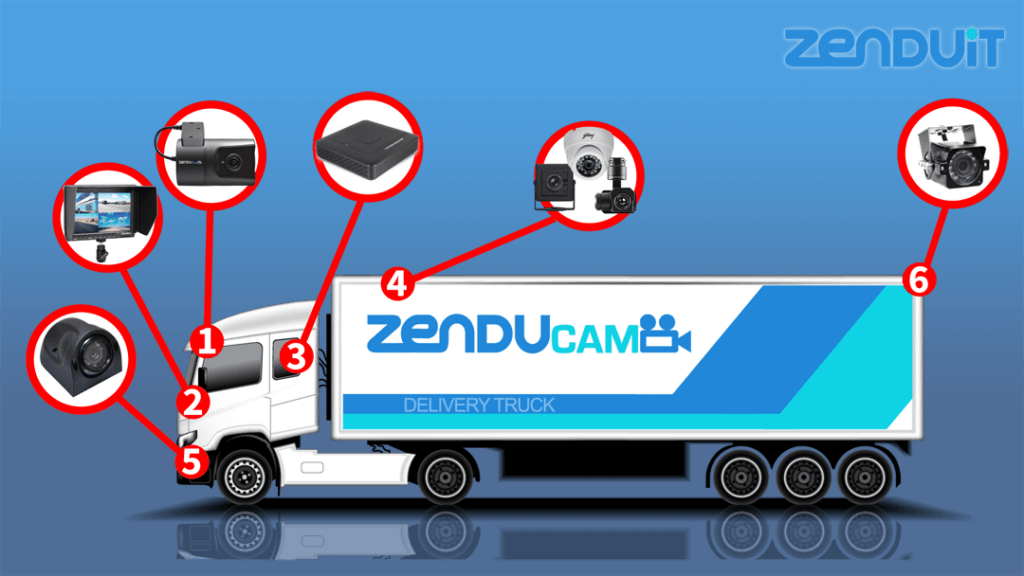 In order to be able to properly monitor drivers for in-vehicle training and skill assessment purposes, these camera solutions must offer real-time video monitoring. With live-video feeds available, fleet managers are able to task drivers with a predetermined list of actions to complete – allowing for proper assessment and commentary about skill and safety to happen. 
Two-Way Communication Solutions 
In addition to live footage of drivers behind the wheel, fleets are also looking at how two-way communication tools can be used to their advantage while conducting driver training and skill assessments. The idea behind this is that by using a communication tool, they can chat with the driver while watching a live-feed via the installed camera solution. Providing guidance and direction when required during the training process. Allowing for the fleet manager conducting the training or driving test to act as if they were right there beside the driver. 
Online Learning Platforms
After in-cab skill assessment has been completed, some fleet managers may feel as though their team needs a little more guidance when it comes to their driving behaviours. Typically, instructors or fleet managers would be able to sit with each driver to discuss where they could improve and offer in-person training while driving. However, with social distancing causing in-person training to be nearly impossible, many are turning to online learning platforms for help. Learning platform tools like ZenduLearn are critical in times like this as it allows for managers to assign pre-created training modules to specific drivers who may need to improve specific skills. As well, ZenduLearn allows for various training modules to be created and customized based on new skills and driver needs that may arise.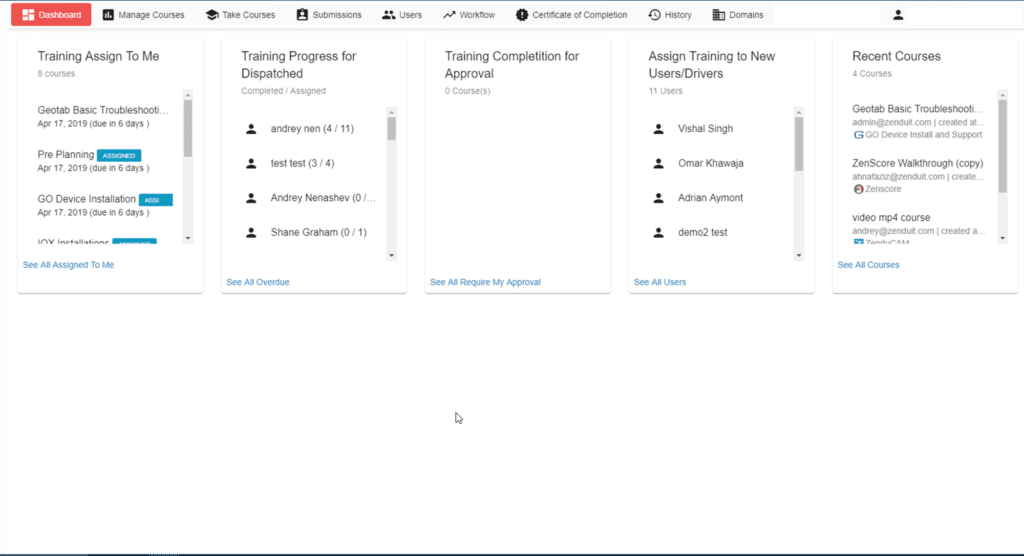 Multi-Feature Solutions To Aid With Training  
Continual training and skill assessment is critical for fleets to maintain during this time as it ensures that with everything happening, safety is always a top priority. With this being said, while many fleets can implement multiple solutions that tackle issues related to training, safety and driving skill, it's better to implement one solution that tackles many problems. One product to highlight is the ZenduCAM Z6 Dash Camera solution that is available through ZenduIT. The smart dashcam has numerous features that are beneficial to fleets of almost any size, and two features that need to be highlighted when discussing social distancing, are the real-time video and communication features. As mentioned previously, using tools that have these two features can allow for training and skill assessment to continue as usual while following social distancing best practices. The Z6 allows for visuals of the driver and the road around them to be seen in real-time, while offering the manager the ability to communicate any directions, thoughts or concerns with them.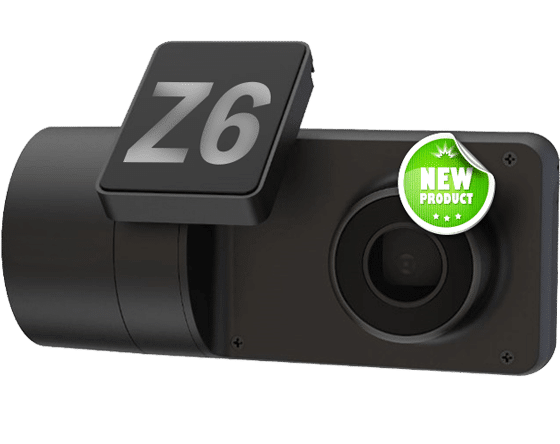 With safety remaining a top priority, even during a pandemic, fleets must continue to do everything they can to keep their team safe on the road. Choosing to overlook this need for safety could result in fleets driving dangerously or poorly – possibly putting those around them at risk. With social distancing being required among the public, fleets can leverage tools and technology that are readily available to them to help maintain best practices. Using digital form solutions, online learning platforms, camera systems and two-way communication tools are only a few options to ensuring that contactless business is maintained. 
To learn more about additional solutions offered by ZenduIT that can be leveraged during an uncertain time, contact us today. With many of our solutions focusing on automation, contactless work, and new forms of visibility, we're confident that we can help.