ZenBeacon
Bluetooth Asset Tracking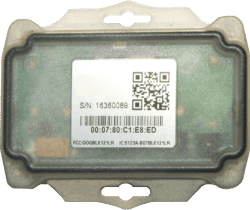 The ZenBeacon provides an alternative to RFID tracking via Bluetooth Low-Energy beacons. With a Bluetooth 4.0 Low Energy Radio, the beacons have a long battery life with a range of up to 250m. The devices are IP68 water and dust resistant with an operating temperature from −40°C to +80°C.
Smart Data Reporting
The ZenBeacons have a set of sensors you can use to monitor the status and conditions of your assets. The temperature sensor shows the current temperature in degrees Celsius at approximately 1 minute intervals from −40°C to +80°C. The light sensor takes light readings at approximately 1 minute intervals at a full-scale range of 16000LUX. The beacons can also report their own battery percentage.
Convenient Software
With the Trax software available on desktop, tablet, and mobile devices, you can view asset location from anywhere. Our secure cloud dashboard has an up-time of 99.999% so you'll always be up to date with live fleet metrics.