According to experts, public transit ridership has declined over the past five years. In an effort to increase ridership, several systems have opted to rebuild their transit and bus route networks. The challenge, of course, is that many of those route networks have remained the same for several decades, despite a massive evolution of the cities around them. 
People don't generally want to wait outside for buses for prolonged periods of time, a pain point heard loud and clear by some transit services who are now offering higher-frequency services to some of the city's heaviest-used routes. In an ongoing effort to streamline services and promote operational efficiency, many bus fleets have adopted a software program that allows transit fleet managers to produce live location updates for arriving vehicles. 
Bus ETA is one such telematics platform that allows transit and fleet operators to easily set routes and identify which vehicles should be assigned to those routes. Managers can also provide real-time updates of arrivals and departures for various bus stops so riders can have access to instant updates on their mobile devices, tablets or computers.
The interface is easy to use and allows riders visibility into their bus — when it's scheduled to arrive and where it currently is — so they don't have to waste time standing outside or wondering when their bus is going to arrive. By providing details about routes, delays, and bus locations, fleet managers can easily prevent an influx of calls from confused riders. In this post, we've identified several benefits of having the Bus ETA platform to help transit systems increase ridership, keep up with developing cities and maintain goodwill with constituents.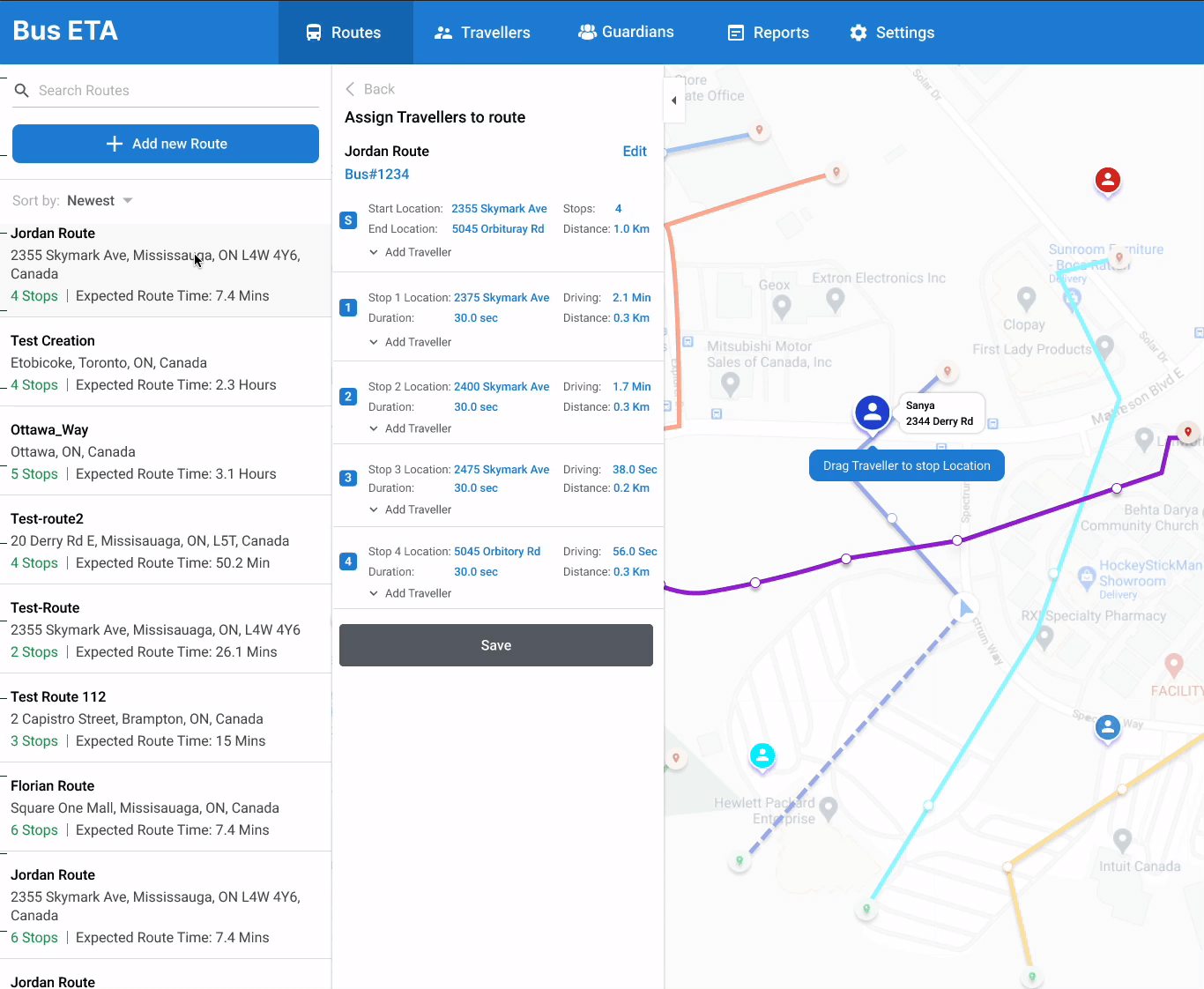 Bus ETA is easy to use.

Regardless of the size of your fleet, the Bus ETA platform makes it easy to create or use an existing route and assign the vehicle and driver. Once the route is created, a public map is automatically generated for users. 
Updates happen in real-time.

Bus ETA is automatically updated in real-time so customers have access to instant updates on their devices. Live vehicle tracking means riders will always know the current location of their bus, its arrival and departure times, the expected duration of their route and much more. The phone app provides instant notifications so savvy riders can stay in the know.
Information at your fingertips.

Reduce the number of customer calls for updates on arrival or departure times with the Bus ETA mobile app. Available on iOS and Android, riders can stay connected anytime, anywhere. 
Route creation is seamless.

With Bus ETA's easy-to-use interface, fleet managers can set up and customize bus routes themselves. Routes can be created based on existing zones to save time, and waypoints can be inserted on the map as needed. Once the route is set up, a public map is automatically generated for public use. View and change route information quickly and easily using the interactive map for route planning.
Easy route optimization.

Bus ETA's smart route optimizer can help save your fleet money by maximizing route efficiency. Customize and place additional stops for a route, manage operating hours for a route, and decide which vehicles should drive the route. The interface is scalable and routes can grow as your city does.
The platform is customizable.

In addition to creating routes, fleet managers can also determine operating hours for a given route, decide which vehicles should drive that route, and can also identify which user can view that route.
Bus ETA is eco-friendly.

Transit funding is increasingly focused on environmental targets. Bus ETA reduces resource waste by highlighting what vehicles are in operation and where they are. Optimizing routes means that vehicles and resources are allocated efficiently, reducing wait times, idling and fuel waste.
Fleet managers aren't simply running a transit system; they're responsible for managing important relationships between drivers and the public. Bus ETA helps transit fleets adapt to the needs of a city and its constituents by creating an amazing mobility service for the public that can increase ridership and engage riders by empowering them with important transit information.
Interested in adopting cutting-edge technology for a more efficient bus fleet? Contact your ZenduIT consultant for a free consultation and demonstration.