Most companies are faced with the onerous task of either going digital or risk falling several steps behind the competition, yet there's often little thought given to how to lead an organization through digital transformation.
With regards to fleet management, the digital path has an impressive array of benefits, including increased efficiency, seamless communication, and cost-reduction. 
For example, telematics systems are a critical consideration for any company that manages fleets. While it's important to know the benefits of investing in this particular technology, it is equally important to properly prepare employees at all levels for deployment.
What Are Telematics Systems?
Telematics systems include devices installed inside a vehicle to help capture or collect essential data. 
These devices often connect to a central server or command centre through a cellular network. Once data is captured, it can be relayed to multiple platforms, including a desktop computer, smartphone, or laptop. 
Telematics systems allow fleet managers and owners to acquire critical information to make informed decisions, improve productivity, and cut down on operational costs.
Some of the things companies can learn through telematics data include current vehicle location, vehicle speed, activities leading to an accident, even freight weight. 
What To Consider Before Deploying Telematics Systems
While the benefits of telematics or any new technology has its benefits, there can be productivity blockers and critical failures if employees are not properly prepared for deployment. Below are some essential things to keep in mind before integrating any telematics systems into your corporate ecosystem.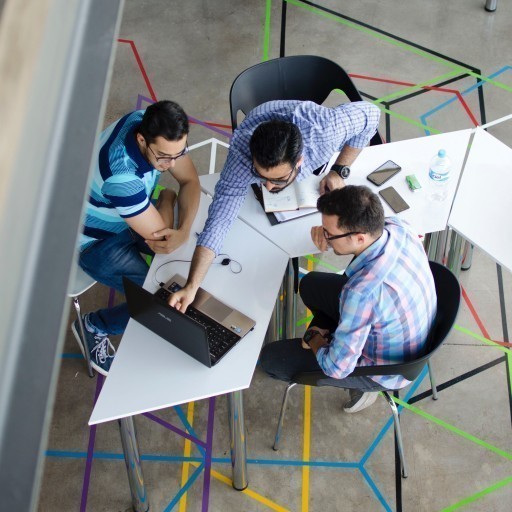 1. Develop A Communications Strategy
Lack of communication can be the biggest cause of organizational inefficiency and frustration. A clear communications strategy can avert confusion and ensure that everyone is properly onboarded.
We also recommend training as a part of your communication strategy to avert delays and unnecessary mix-ups.
2. Get Stakeholder Buy-In
For your new technology to work correctly, you must ensure that everyone is on board with the plan. 
Carry out awareness campaigns before any installation begins. Outline how the new system will benefit individuals, teams, and the company as a whole. This will remove resistance and help foster goodwill among stakeholders.
3. Carry Out Scope Management
Scope management can be crucial to understanding how much money and human resources you need to get your telematics system up and running. Scope management also allows you to account for important factors such as installation time, amount of hardware and software required, and security access.
4. Master the System
Moving from one system to another is not without drawbacks; that is why relevant stakeholders and teams must learn everything there is to know about the new system. 
Organize training sessions to ensure everyone understands the new system and what is required for the upcoming launch. At ZenduiT, we can help prepare and train both you and your team for flawless execution.
5. Systematic Rollout
While it's easy to get caught up in enthusiasm for a new, more efficient system, rollouts need to happen with precision and care.
Consider launching new technology in a controlled environment with a staggered approach. Start small and build your way up until your entire fleet is involved.
6. Network with Similar Organizations
Networking is one of the most critical aspects of achieving business success. It can play an integral role in ensuring your organization's transition to new technology is seamless.
By simply talking to peers in similar industries, you'll learn about some of the pitfalls to avoid, and what steps can be taken to ensure a smooth transition.
7. Plan for Ongoing Maintenance
Many people get so caught up in the launch, they forget to make provisions for repairs and maintenance. Most of the time, people believe that because the systems are brand new, they are unlikely to develop any complications.
Any new system or change can develop complications. That is why having a maintenance plan should be in place even before you transition.
8. Create A Constant Feedback Loop
Developing a constant feedback loop allows you to determine what is working so that you can improve on it and what is not working so that you can change it. This is important not only with co-team members and peers, but with cross-functional teams up and down the company ladder.
Partner With ZenduiT for Success
ZenduiT is a leader in developing, customizing, and integrating telematics, with a focus on building intelligent, scalable mobile and web solutions that can be integrated across various platforms and industries. 
We help simplify and streamline operations to make fleet management and visibility easier by leveraging expertise in software development, consulting, fleet management, and telematics. 
We can integrate existing hardware and software into dedicated platforms, or design, build, and maintain custom scalable solutions. We have transformed the telematics industry by helping our clients increase profitability and productivity. 
Visit zenduit.com and follow us on LinkedIn to learn more.