Dispatching software is part of a larger group of business management software that connects buyers and sellers. It provides a web-based service to dispatch orders, calculate due dates and shipments, and track the status of deliveries. Dispatching software also automates the transaction process and helps with inventory and customer data management.
Dispatching is the heartbeat of every field management firm. It ensures that clients are happy, manages the field workers, and maintains daily processes.
A recent study predicted that the business of managing field services will reach $4.45 billion in 2022. The dispatch and schedule segment will be expected to hold the most market share because field service firms like yours concentrate on providing the best customer service.
How to Choose Dispatching Software for your Small Business
The best dispatching software for small businesses helps create order out of chaos in a field service management company. In response to a flood of customer calls, dispatchers must have powerful work order tools to use.
Depending on your requirements, there are several essential characteristics to consider when deciding which dispatching software to use.
Automation
The dispatchers at your company are required to manage a lot of things at the same time. This is why you need dispatching software that will automate workflows, such as scheduling, tracking and top-tier customer service.
Simple interface
A straightforward interface lets dispatchers see what's happening throughout the day, allowing them to manage and delegate, rather than control.
Worker tracking
You cannot manage a group of field technicians or delivery staff without knowing exactly where they are and what they're doing throughout the day. Dispatchers require an application that can show the location of each worker at a specific point on the map, in real-time.
Scheduling
Scheduling functions represent one of the most vital aspects of dispatch management software. Automated scheduling also helps decrease manual labour, particularly in the case of repetitive tasks.
A drag-and-drop feature can be beneficial in this instance. For example, most programs allow you to drag and drop your tasks on a calendar. Make sure the software you choose offers intuitive features that make your job easier, not cumbersome.
GPS Tracking and Route Optimization
GPS tracking is standard in mobile dispatching software. Dispatchers must be aware of the location of assets and teams at any time. GPS tracking can be used to schedule and assign tasks according to drivers' areas.
GPS tracking is also helpful for routing optimization. You can choose the most efficient routes based on current traffic conditions, distance, estimated timing, and other variables.
Most dispatching software monitors the driver's progress along the route and surveys speed stops, ETA, stop times, and other important information that you can use to plan future routes more efficiently.
Notifications and Communications
In-app messaging helps control service and technicians efficiently. Most software allows text messages between teams.
In addition, alerts that technicians receive, view, stop, complete or skip all aid in rapid decision-making and greater operational efficiency. Some dispatching software allows users to automatically send notifications to customers, such as ETAs or delays.
Reporting
Dispatching software collects a lot of data that aids in internal decision-making. It is helpful if the program automates the compilation and output of data logically.
For example, some applications compare the estimated delivery time to the actual delivery times and monitor the efficiency of technicians and other helpful information.
Dispatching Software for Small Businesses: Top Picks
In all dispatch-related choices, the most challenging task for any company is to determine business needs while staying open to new technology and opportunities.
Ultimately, you must decide what will bring the most significant benefit to your company; technology will only be profitable if it is appropriate to the specific business needs of your company. What is most effective for you might not be the right choice for another.
Any business' credibility will depend on the right dispatch program to reduce risk and expenses while improving productivity and efficiency.
This all-in-one dispatching solution from ZenduIT effectively streamlines work order processes. Dispatchers can create custom forms, dispatch work orders to drivers, track driver progress, and generate reports.
You can keep track of work order completion with automatic geofence updating and form completion reminders. From the mobile application, workers can receive, complete, and submit all work orders in real-time.
On the homepage, ZenduWork lets you view your fleet's dispatch progress in real-time; the map shows live vehicle location and the locations of standing work orders that require dispatching. With a number of custom views to either view or create, your homepage will always have the data you're looking for.
The most impressive aspect of ZenduWork is its scalability. Regardless of the size of your company, ZenduWork is designed to suit your business needs. From streamlining work orders to optimizing dispatch routes, ZenduWork helps you stay connected to your drivers and your customers with a fully-integrated dispatching solution.
FieldEdge features a sleek dispatch board that is highly visual, allowing you to understand the roles of all the team members in an instant. Click on any individual work order to access more details and find the technician closest to that job.
Housecall Pro serves more than 16,000 businesses that provide home services and is an ideal solution to manage a small number of contractors. This program is suitable for smaller teams with basic field management needs.
Dispatchers can quickly create new jobs with drag-and-drop calendars. You can edit jobs, see dates for assignments, view payment status, and track dispatched employees, in addition to other important details.
The program also lets users set up recurring tasks and approximate arrival times. Team members are informed immediately whenever they are assigned work or any change to the job details.
If you constantly need assistance with drivers on the road and have trouble maintaining your fleet, then you might want to consider Verizon Connect.
This software can help manage maintenance on your vehicles by creating service reminders for each vehicle, so you can avoid breakdowns before they happen.
From a dispatch standpoint, Verizon Connect is intelligent software. The drag-and-drop calendar lets users easily schedule tasks and monitor technicians. This feature offers suggestions to schedule technicians based on their expertise, the location they are located in, and their availability.
Service Fusion also uses the colour-coded, drag-and-drop approach for the scheduler's appointments, making it easier to identify the works.
The design is simple, with a bar located on the left of the screen for an overview of the business; what tasks were assigned and who was assigned to them, and the latest invoicing information.
Routific includes a driver-mobile app, which is free when you subscribe. Drivers can access detailed dispatch information that provides routes and customized notes. It also permits users to monitor drivers using GPS.
Furthermore, drivers can mark stops that have been skipped or completed. The dispatcher can view the reason and/or access the proof of delivery signatures.
What makes this software stand out is its routing planning features. Dispatchers can import delivery addresses, create routes and add stops. The software can also send automatic SMS and email notifications to let customers know when to expect delivery.
You can also plan delivery routes based on more detailed information such as driver shift times, prioritizing deliveries, stopping capacity of the vehicle or window times driver breaks.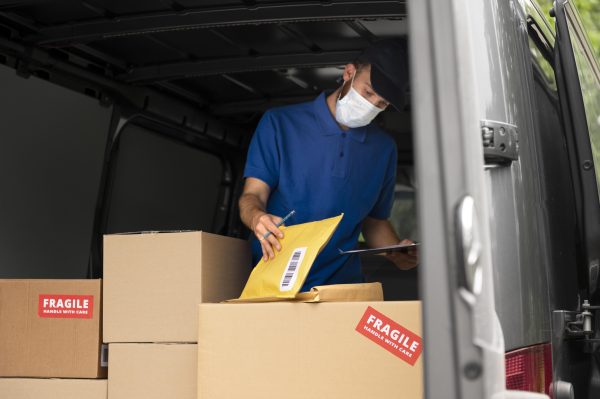 Conclusion
Analyzing your mobile dispatching software needs is essential; before selecting a software program, research the features that will solve the critical challenges you face.
Don't pay for features you will never use. Contact your ZenduIT consultant to see how our business solutions can benefit your enterprise.