Trax and ZenduMaps have new updates which boost user experience, reliability, and configure parameters.
Mississauga, ON— November 27, 2020: Zenduit, a leader in value added telematics solutions and integrations has announced new updates for the ZenduCAM Solution on Trax as well as the ZenduMaps solution. The changes included in this update will come together to deliver an authentic and valuable user experience.
ZenduMaps Update: Now Available
Time Stamps on the Shared Map
Users can now add current timestamps on the public map in the bottom right corner. This can help to send the customer screenshots of the map's condition in relation to the moment the screenshot was taken with the timestamp visible. 
You can share maps from the Map Builder.
ZenduCAM Trax Updates Available In Early December 2020
Quick Pop-Out
Coming soon, users of ZenduCAM on Trax will be able to view and select functionality more easily. For example, users will be able to go through trip history, sharing location and more without having to drill down on the vehicle. This will make the experience more enjoyable for users as they are able to click less.
This can be accessed by clicking on the Camera icon.
New Icons When Dropdown Opens
Soon, you will be able to view icons alongside normal dropdown options when you right click the map.
Improvements To Tags
As a user of Trax,  you will soon have a variety of specific tagging options, so that you can accurately categorize incidents so drivers will be impacted appropriately. Tooltips for each tag will also be added to make reviewing easier and to add clarity. 
This feature can be accessed under Admin in Tags.
Editing Scores On Tags
Users will soon be able to edit the points associated with an incident tag in order to adjust scoring in case you disagree with default scores.
This can be accessed under Admin in Tags.
Disabling and Enabling Tags
Soon users will be able to disable tags that don't apply to them so they are not visible in the review page. 
This can be accessed under Admin in Tags.
Editing Parameter for ZenduCAM Z6 Cameras:
Users will have an option to enable configure parameters on Surfsight devices themselves— allowing for changes to occur quickly and with less interaction with Zenduit. 
This is available only for Z6 cameras.

Editing Parameter for ZenduCAM Z6 Cameras:
Users who leverage BeWhere devices, will be able to set some configuration settings for the device directly.
This is only available only for BeWhere Beacons.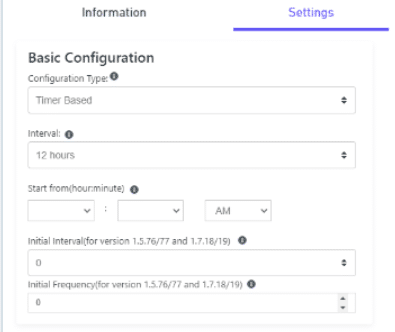 About ZenduIT
We develop intelligent fleet and field service solutions by leveraging our expertise in IoT software development, fleet management, and consulting to help our clients see measurable results. We focus on improving efficiency, profitability and overall success through the use of customizable telematics technology.
To learn more about ZenduIT's products or offerings, please visit: www.zenduit.com or call 1.855.936.3848