Mississauga, ON – August 31, 2022 – Hello Everyone, This month ZenduIT has announced updates for its ZenduiT ZenduCAM, Trax Jobs – ZenduWork, and Zendu Reports solution. These updates improve the overall solution experience for the user and add multiple features and performance insights that are accessible from a single interface.
Available August 2022: ZenduCAM – Addition of Directional Arrows to Trips on the Map
In the new update, we have added directional arrows on the map highlighting the route taken by the driver going forward or backward from one point to another while completing their trip along with the total distance and time spent by the driver.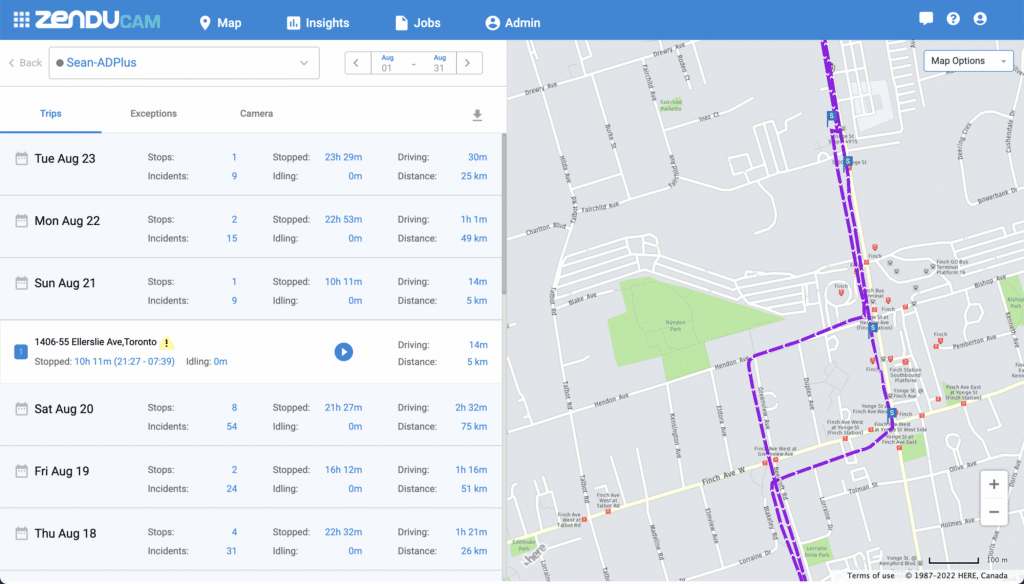 Available August 2022: Trax Jobs – Preview Option for Image Attachments in Work Orders
With the new update, users can preview the image attachments listed for the job trips without downloading the whole file on the mobile. This allows users to quickly review the details without opening the work order or downloading the whole image file.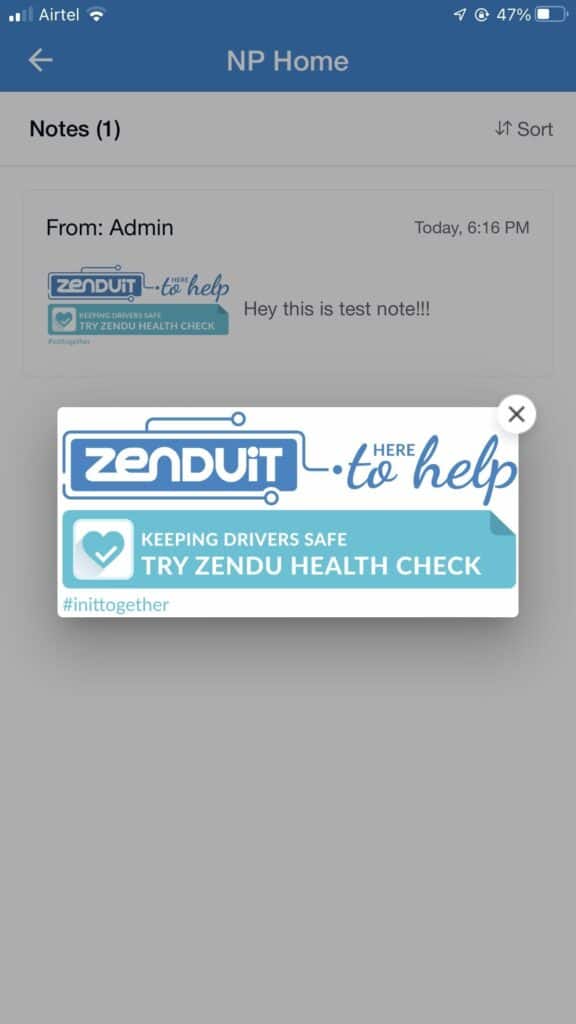 Available August 2022: Zendu Reports – Addition of Conditional Formatting Widget Feature
The new widget feature allows users to customize or format the data records based on their preferences which helps them to segregate and highlight key data pointers with custom text color and color shading behind the text. Users can select the conditional formatting option and select the category and the value of data that needs to be formatted.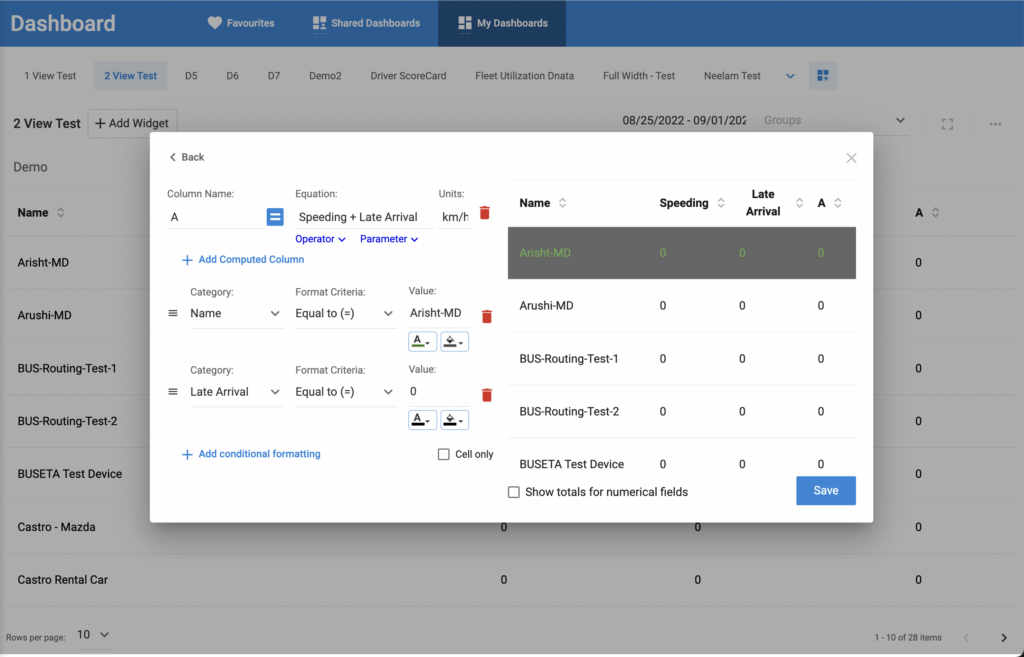 Available August 2022: Zendu Reports – Addition of Group Names for Device Groups and User Groups
With the new update, Administrators can assign specific Group names for Device groups and User Groups thus allowing them to segregate and filter the different devices and users based on their groups with ease.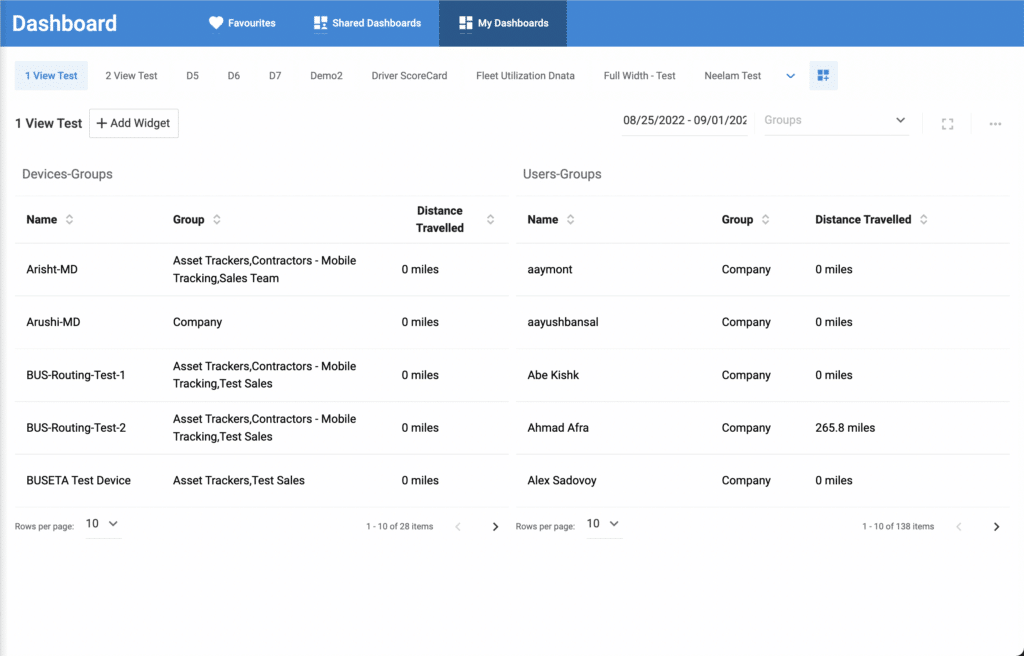 Available August 2022: Zendu Reports – Addition of Computed Columns Widget Feature
With the new update, users can add computed columns while sorting the data records in Zendu Reports. These are virtual columns that are not physically stored and their values are recalculated every time they are referenced in the next custom computed column.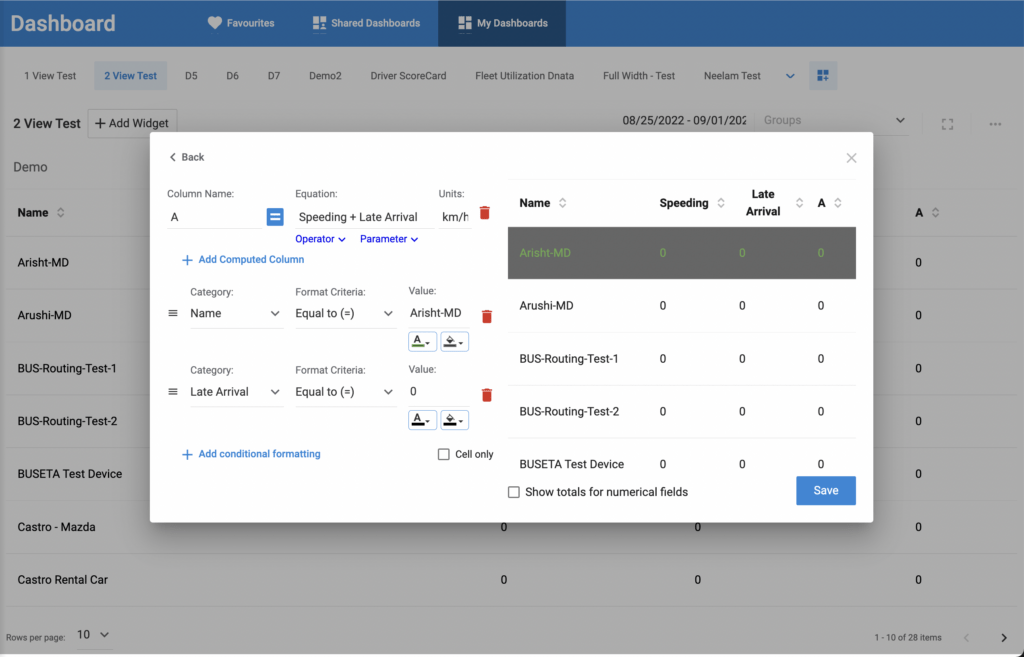 Available August 2022: Zendu Reports – Addition of Job Trip Reports in Schedule Reports
With the new update, Administrators can custom schedule reports of their job trips. By simply selecting the device, report type, and time, users can easily schedule auto-generated reports based on the frequency they have set.
Available August 2022: ZenduWork – New UI update for ZenduWork login page
We have updated the log in screen for ZenduWork. The new UI update allows users to sign in or simply create their accounts from a unified interface. Also, users can visualize the plans and the key value proposition of the plan while they sign up.
About ZenduIT
We develop intelligent fleet and field service solutions by leveraging our expertise in IoT software development, fleet management, and consulting to help our clients see measurable results. We focus on improving efficiency, profitability, and overall success through the use of customizable telematics technology.
To learn more about ZenduIT's products or offerings, please visit: www.zenduit.com or call 1.855.936.3848