Not only does Trax and ZenduCAM have new updates to ensure that users are better able to manage their vehicles and monitor their operations, but ZenduMA is now available on the Samsara Marketplace! 
Mississauga, ON— December 29, 2020: Zenduit, a leader in value added telematics solutions and integrations has announced new updates for the ZenduCAM Solution on Trax. The changes included in this update focus on making the system even easier to use and understand. As well, Zendu Maintenance is now available on the Samsara Marketplace.
Now Available 
ZenduMA on the Samsara Marketplace 
Zendu Maintenance, a leading maintenance management system that allows managers to run their entire fleet maintenance operation more effectively and efficiently is now available on a new Marketplace. By having ZenduMA available on the Samara Marketplace, it will be easier for all fleets regardless of what marketplace they are currently using to improve work order management, preventative maintenance scheduling, inventory and parts management, purchasing, custom reporting, and maintenance cost accounting tools. 
To learn more about how fleets can use the Samsara Marketplace to better operate and manage their fleet's health, visit: https://www.samsara.com/marketplace/zendumaintenance
If you're interested in learning more about Zendu Maintenance but are not on using the Samsara Marketplace please note that we are on various other marketplaces as well. To learn about ZenduMA's availability on the Geotab Marketplace or the KeepTruckin' Marketplace, visit: https://zenduit.com/zendumaintenance-available-two-powerful-marketplaces/ 
Available Now
"Viewer" Security Level
There is a new "Viewer" Security Level for users on Trax to view trip history, camera feed, and exceptions. Now users on "Viewer" level will be able to access the "Map" section without having to "Request" access.
Coming Soon 
Camera Icon Update
Previously it was sometimes difficult for users to see when a livestream of a camera was available. Now users will be able to see that a device is on Standby mode when the Camera Icon is grey. Cameras that are online will have a green Camera Icon.
Coming Soon
Incidents on Trips 
Previously when a manager wanted to investigate an incident, they would need to select a trip history view for a given day and review all of the incidents for the specified day. Now users will be able to identify the trips where incidents took place instead of going through all of the trips to see where the incidents occurred. 
When clicking on a trip history view for a given day, the trips with incidents should be indicated by an alert icon, as seen in the below screenshot. 
Coming Soon
Export of Customer Zones
Users can export customer zones from TRAX easily. 
Coming Soon
Proximity
When a user is on the ZenduCAM Map and right clicks on a specific location, they will see the option to click 'Proximity' on the dropdown. When clicked, the modal should pop-up to select radius and date. Once the user clicks the submit button on the modal, the map view should display the indicated zone along with the path of trip history in the given date range. A list view should show relevant vehicles based on applied filters. If a vehicle in the list is clicked, a user should be taken to that vehicle's trip history with the date/time filter carried over.
Coming Soon
GIFs and Videos for Snapshot Requests
When users on Trax select the new 'Send 30s Snapshots' option, they will receive an email with a GIF or short video that runs through each frame.  This is similar to the Hyperlapse video feature that is already available.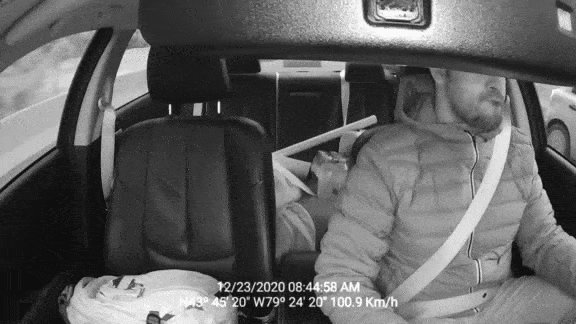 About ZenduIT
We develop intelligent fleet and field service solutions by leveraging our expertise in IoT software development, fleet management, and consulting to help our clients see measurable results. We focus on improving efficiency, profitability and overall success through the use of customizable telematics technology.
To learn more about ZenduIT's products or offerings, please visit: www.zenduit.com or call 1.855.936.3848