Zenduit is now offering a new product to provide vehicle tracking options for smaller fleets.
Mississauga, ON – February 10th – ZenduIT, a leader in commercial telematics has announced the release of a new vehicle tracking solution, ZenduTracker Z1, available February 16th. This device is a budget-friendly alternative to other GPS tracking solutions on the market. The new device offers location tracking, engine measurements, distance readings, vehicle faults, and rule reportings such as harsh braking and acceleration all on Trax.
Who Can Benefit?
Fleets who are small-medium in size and would like to view vehicle data within the Zenduit Trax platform that they are already using. Allowing ease when monitoring other connected solutions like ZenduCAM dash cameras. Long haul and delivery fleets are the most common fleet types using this tracker, however with its easy plug-and-play install, it can be utilized by nearly any type of fleet.
What Is The ZenduTracker Z1?
The ZenduTracker Z1 device is a plug-and-play OBD device that easily allows most fleets to leverage tracking, reporting, and engine data in the Trax portal. 
Key Features
The features of ZenduTracker are below:
Trips
Monitor the trips of your vehicles with a playback summary of speeds and exceptions. You can view multiple trips within a day and view multiple days of trips at once.
Exceptions
View exceptions such as harsh braking and harsh cornering that were made by the vehicles during the selected trip.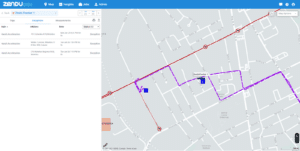 Measurements
View distance readings, engine data, and engine faults on the vehicle. These can be seen over time based on date selections.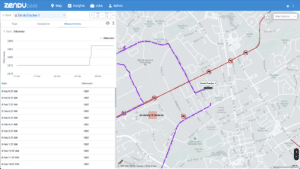 About ZenduIT
We develop intelligent fleet and field service solutions by leveraging our expertise in IoT software development, fleet management, and consulting to help our clients see measurable results. We focus on improving efficiency, profitability and overall success through the use of customizable telematics technology.
To learn more about ZenduIT's products or offerings, please visit: www.zenduit.com or call 1.855.936.3848