ZenduWork is a ZenduIT-made dispatching solution that allows fleets in any industry to streamline efforts, improve work order processes, optimize dispatched routes and more. This solution is available via desktop and mobile devices. 
Mississauga, ON – July 28, 2020 – ZenduIT, a leader in value added telematics solutions and integrations has announced the release of an innovative dispatching solution, ZenduWork. This driver dispatching solution allows fleets to effectively streamline driver work order processes, optimize driver routes, as well as track orders in real-time. In addition, ZenduWork allows for two-way communication with its driver messaging feature through ZenduMessenger and reduces the use of paper by digitizing administrative work. It should be noted that ZenduWork can be purchased/acquired either as an add-on with Geotab, or as a standalone solution.
ZenduWork Requirements: 
Drivers need to install the ZenduWork Mobile App to be able to receive or create work orders.
Hardware is not a requirement for the use of ZenduWork, however, fleets that utilize GO devices can integrate these vehicles into the ZenduWork software.
ZenduWork Features: 
Route optimization allows users to assign multiple work orders to driver(s) based on their availability and proximity – a

s a result, fleets can improve driver routes to ensure resources are used efficiently and as a result see cost savings in fuel and more
Complete paperless and contactless orders by using the driver app to fill out forms associated with work order which includes all relevant information and documentation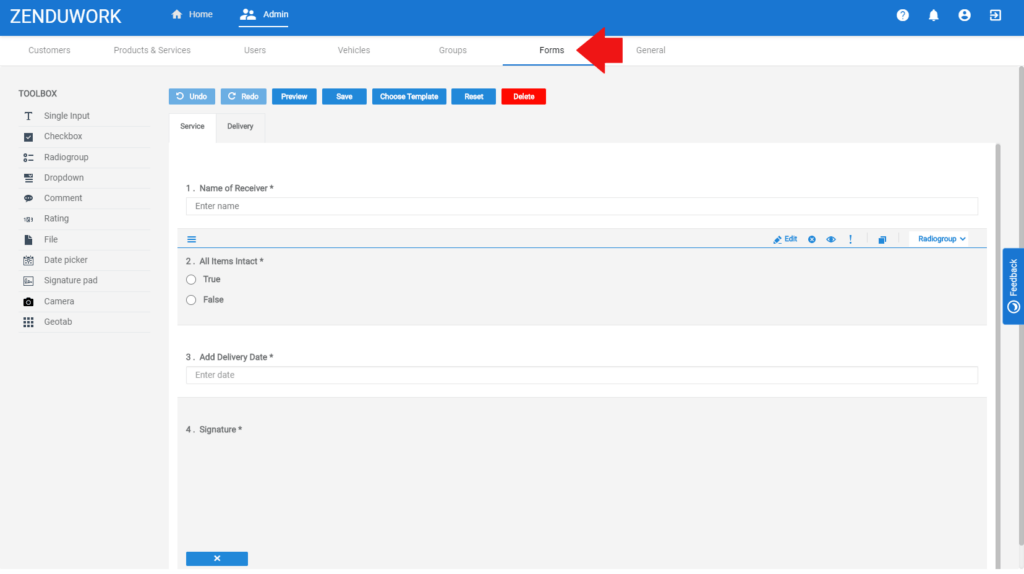 Improve customer and parent tracking with notifications to boost customer service 
Use the driver messaging tool to stay in touch with drivers at all times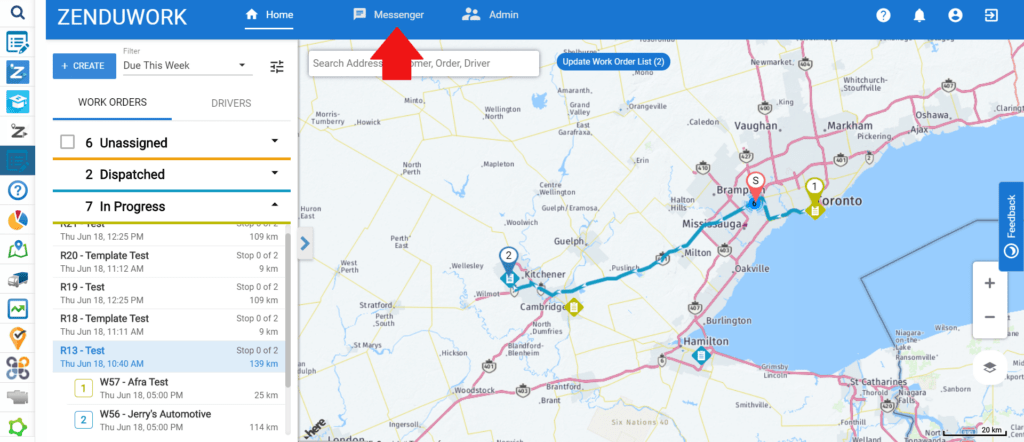 Have the ability to use recurring or template routes and work orders to save time organizing routes 
Conduct live-tracking of drivers on routes 
Ensure proper time tracking and payment by using the clock-in and clock-out feature
Leverage the mobile app by creating and dispatching work directly from mobile devices – a

llow drivers to assign themselves to work orders so dispatchers can spend time completing other tasks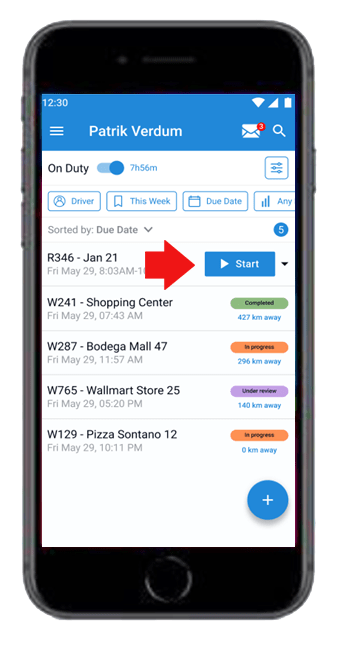 How ZenduWork Is Leveraged 
MEP (mechanical, electrical and plumbing) industries can leverage ZenduWork by attaching a list of products and parts to work orders that they assign to drivers that need to either deliver/install or maintain a service using these products or parts – when tasks are completed, technicians/drivers can check off the products that they serviced, take a picture of the completed work and attach documents to the forms so a manager can review and evaluate the submission 
Waste management fleets can leverage ZenduWork by assigning a driver to multiple waste bin routes to streamline workflow and even create route templates for areas that drivers service often rather than recreating the same route daily or weekly
Government fleets are using ZenduWork's mobile app to allow drivers to create and assign work orders on the go when they come across potholes that need immediate attention
Construction fleets are using ZenduWork to ensure that workers assigned to tasks have the right skills, experience (Amature, Pro) and specialty (Light Truck, Heavy duty Truck) as this information is displayed within the solution
To learn more about ZenduIT's products or offerings, please visit: zenduit.com or call 1.855.936.3848
About ZenduIT
We develop intelligent fleet and field service solutions by leveraging our expertise in IoT software development, fleet management, and consulting to help our clients see measurable results. We focus on improving efficiency, profitability and overall success through the use of customizable telematics technology.