Forms are the lifeline of service businesses. In fact, did you know paper bills are the earliest forms of workforms? It's true – humans invented paper bills to keep track of receipts, just like how service businesses create workforms to monitor their service jobs.
History of workforms
Going back to the money bill story, humans created currency to replace a barter system. Rather than trading items, humans thought it was easier to create objects with value. Eventually, banks started issuing paper bills as an "I-owe-you" instead of issuing gold. In other words, some of the earliest workforms were paper bills. Who figured?
Nowadays, service companies create workforms to document jobs. For example, if you use a delivery service, you probably have to sign some documents when you receive your order.
Presently, workforms are constantly evolving. For instance, one of the biggest trends in the last few years is digitizing workforms. Many businesses now use online forms or phone apps to collect real time data and reduce paper forms.
How do you create workforms online?
There are a few ways to create workforms online. ZenduWork is one of them. Users can create workforms when they log onto ZenduWork, go under Management, and select Forms.
ZenduWork has several widgets but we'll categorize into Organization, Reporting, Time, and Shared Docs for this blog.
Organization
What use is an unorganized workform? The most successful workforms are organized and easy to use. For instance, one of the best practices is separating forms into different sections. Users should use Labels to title each section and Section to group widgets in a block.
Reporting
Another important area is reporting. In other words, reporting is when an employee takes down details about a job and sends it back to the office. Some reporting widgets include textboxes, checklists, and radio buttons.
Textboxes are the simplest and most self explanatory tool. Employees can write comments in a textbox. Checklists and Radio buttons are also self explanatory tools and are similar to one another. Checklists allow users to select multiple list items whereas radio buttons require users to select only one list item.
Time
Other than reporting checklists and comments, users might want to report time. For example, I recently had a window replacement service. I noticed that the entire service required multiple visits for installing windows and repainting walls. Similar window replacement services would find workform widgets such as Datepicker and Timepicker useful.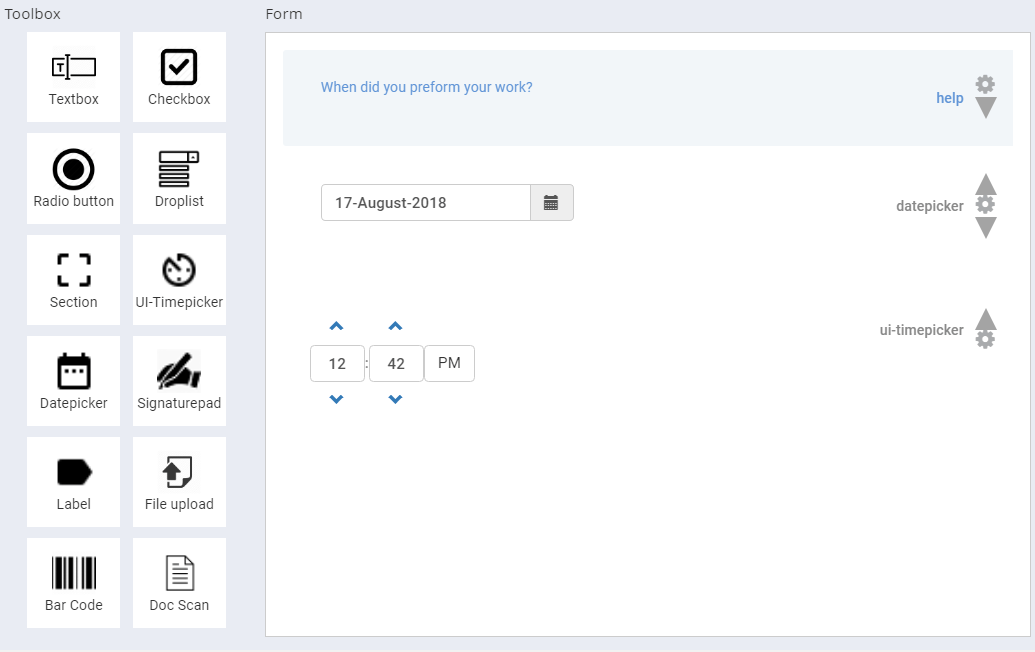 Shared Docs
Lastly, employees might need to collect and share documents. To illustrate, some of ZenduWork's commonly used widgets include Signature Pads, Barcode, and Doc Scan. Customers can directly sign on a form with Signature Pads. Also, employees can use their phone app to scan items such as bar codes or paper documents.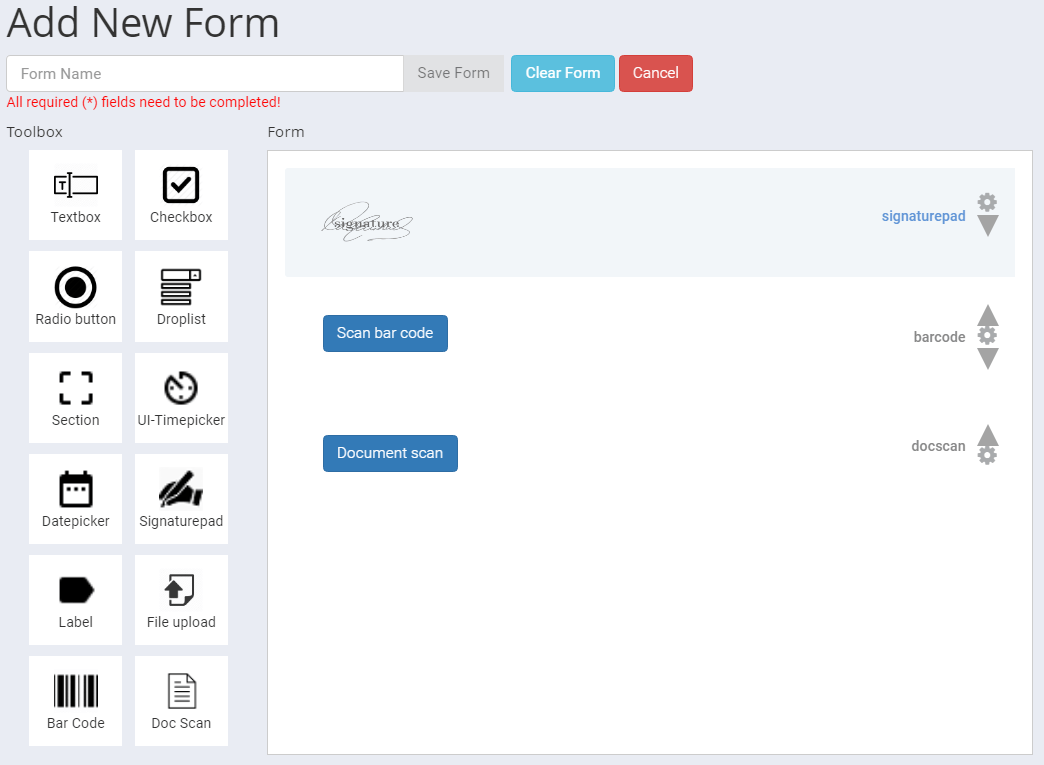 Enjoyed this blog about forms and want to learn more about ZenduWork? Review our last blog about routing here.