2018 was an exciting year for the ZenduIT team. During 2018, we saw tremendous industry growth, developed new products, and met industry partners. Here are five highlights from the year.
1) The industry is exponentially recognizing fleet cameras.
Fleet cameras are in the rapid growth stage of its product life cycle. Because fleets now understand cameras and its safety management potential, they are actively seeking out fleet cameras instead of just studying them.
As a result, our support and project management teams were our two busiest teams in 2018. They were proud to introduce fleet cameras to many fleets in 2018.
2) AI is playing a bigger role in the fleet industry.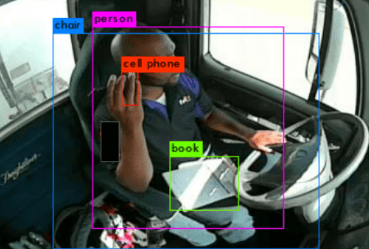 AI growth goes hand-in-hand with camera growth. Fleets are seeking solutions for reducing camera management. In particular, fleets are spending resources on internal staff or on outsourcing to review hundreds of safety events.
Hence, ZenduIT saw an opportunity to develop a solution with AI. Currently, we are rolling out Video AI for beta customers. Video AI analyses body structures and tags distracted driving events. As a result, businesses save money on video monitoring.
3) We are connecting with new partners.
Another objective in 2018 was connecting with new industry partners. Our partnership team met several partners such as industry thought groups, non-profit associations and product partners.
For instance, one of our biggest events this year was attending Geotab CONNECT. The ZenduIT team was out in full force to share 2 of our emerging products: ZenduMA and ZenduWork. Throughout the conference, several people pointed out that those products solve 2 big industry issues in maintenance automation and in route planning.
4) Our marketing team created sleek new sites.
Another accomplishment came from our marketing team. They took customer feedback and created resources such as infographics and videos. These resources were used on revamped web pages for ZenduMA and ZenduWork.
5) We are launching new products.
Finally, as always, ZenduIT is developing new software and integrations. We are excited about new product launches in 2019.
Stay tuned for news on items such as the Distracted Driving Camera rollout, end-to-end fleet messaging, and revamped dispatch management.